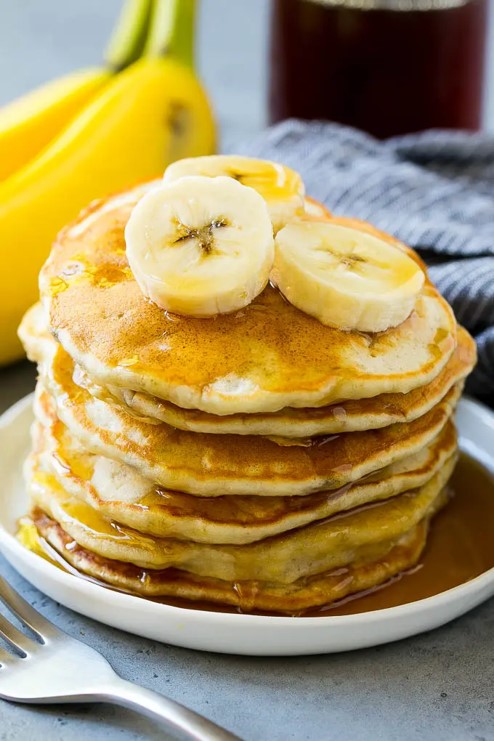 Answer honestly. How many pancake recipes have you tried? It's okay, we have all struggled to find that one special recipe. You know the kind of pancake recipe I am talking about: they come out fluffy, not tasting like baking soda, and they soak in just the right amount of syrup.
The Perfect Pancake Recipe Calls for Bananas
No seriously, bananas. They add the right amount of texture to get you that ideal, restaurant quality pancake. And best of all, there is another layer of delicious breakfast flavor! Bananas are not overly sweet, so feel free to add your favorite pancake recipe flair. My favorite is candy coated chocolate, but yours might be blueberries, chocolate chips, or even… sprinkles!